Blackcurrant-apple smoothie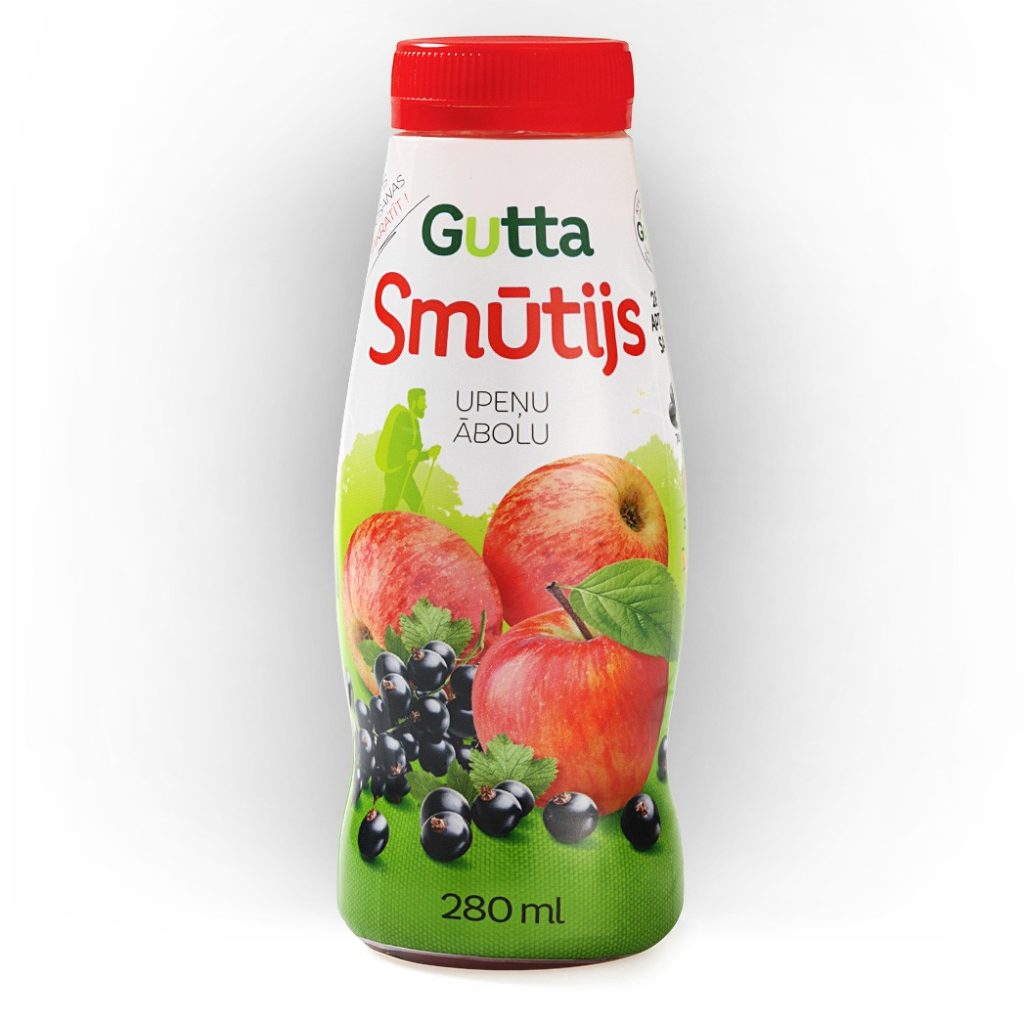 Gutta smoothies are 100% fruit and berry smoothies without added milk products, water, sugar or other sweeteners. This product doesn't contain preservatives, artificial colorants and flavours, therefore, it is recommended to drink it at once or use a fridge for longer storage of unopened bottle.
Blackcurrant-apple smoothie contains: 45% apple juice; 39% banana puree; 16% blackcurrant puree; lemon juice.
Gutta smoothies are filled in 280 ml plastic bottles. This type and volume of packaging is chosen thinking about convenient and easy carrying when going to work or having a longer walk. Gutta smoothies are a healthy alternative for traditional snacks between meals – when there is no time and possibility to have a proper meal.
100 ml of product contains: energetic value – 62 kcal (265 kJ); 0.5 g fat (from which 0.1 g saturated fat acids); 14 g carbohydrates (from which 10 g sugar); 0.7 g proteins; 0 g salt.